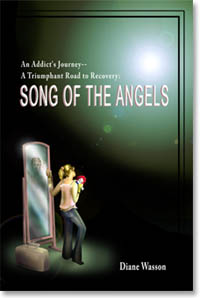 An Addict's Journey–A Triumphant Road to Recovery: Song of the Angels
by Diane Wasson
Book Information
Author: Diane Wasson
Publisher: MarketingNewAuthors.com
ISBN: 1-889743-34-8
No. of Pages: 314
Index: No
Table of Contents: Yes
Binding: Softcover
Last Update: TBA
Volume Discounts: Yes, call to inquire
Shipping Time: 2-5 Days
Price: $21.95
About The Book
No baby is born and says: "I want to be a drug addict!" This fictional work based on the experiences of the author will illustrate this vividly. The story begins in the 60s with Detroit as its setting. Most books about drug recovery talk about the horror. They do not discuss the deep-seated causes of this pain. The author takes its reader through the childhood of its character, Angel Allen, and carries the reader through her various journeys that lead her to addiction. And just as people who care are also taken down this road, the author clearly demonstrates this in the work. There are more than just the addict going down this road; there are family and friends intensely affected. The journey is difficult for the addict and those who care about her.
There is nothing "pretty" about this journey. Yet, because of the "angels" that are in Angel Allen's life, the end is triumphant. Any parent, teacher, school system, or counselor who is serious about helping an individual experience a triumphant recovery needs to consider having this work to accomplish this goal. This book helps readers help those who are walking, stumbling, and crawling down a road they were not born to travel but, unfortunately, have and are now needing to travel a new road–the road to recovery.
About The Author
Ann Warkentin lives with her husband and three children in Alberta, Canada. She is a busy mom and wife who has always told stories and taken time to interact with children of all ages.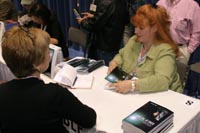 Preview the Book