RDP's Traditional Publishing Offer:
After almost a year of teaching your subject matter hybrid and/or totally online, you may have decided that you have a better idea for a textbook. Well, this is the time to move from idea to a concrete reality.
If you have a manuscript that is a text for a particular subject. RDP is the company for you. Once the Robbie Dean Press Review Board reads your manuscript and recommends your textbook to be published by Robbie Dean Press, you will receive a contract. The contract will require the following:
1. Now, as author, you must be able to guarantee that a minimum of 25 students will use your work for a minimum of two consecutive (2) years—four (4) semesters;
2. During the first year of use, as author, you will receive 15 percent royalty.
3. During the second year of use, as author, you will receive 20 percent royalty and continue to receive this 20 percent royalty as long as RDP is publishing the text.
4. In additional to the royalty you will receive, RDP will donate an additional ten (10) percent to the educational institution or charity of your choice.
THE DEADLINE FOR SUBMISSION OF MANUSCRIPT: AUGUST 25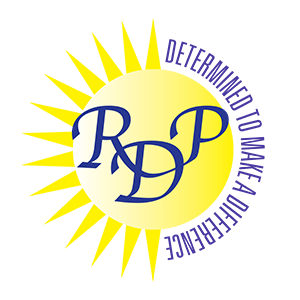 MANA's Self-Publishing Offer:
MarketingNewAuthors.com (MANA) has been serving persons wanting self-publishing services since 2002.
For a manuscript of up to 40,000 words of any genre (fiction, non-fiction, comedy, dramatic thriller, romance, western, memoir, or family reunion material, except erotica, submit your manuscript.
Cost: $1,800 and services include:
• Consultation
• Color cover designs (front and back)
• Document layout
• Competitive royalty of 70 percent for every book sold
• Author web page with economic services
• ISBN number and bar code
• Author owns his/her copyright.

If your manuscript is approved by the MANA Review Board, then:
1. You sign a contract and send it with a $150 down payment
2. You will have twelve (12) months to pay $1800
3. Your manuscript will be published within two (2) months of the final payment and your approval of the final galley.
Use PayPal button to make your secure $150 downpayment.

THE DEADLINE FOR SUBMISSION OF MANUSCRIPT:: AUGUST 25
Any questions regarding traditional textbook publishing: Contact Robbie Dean Press at 734-973-9511 or email at:  fairyha@aol.com.
Any questions regarding self publishing with MANA: Contact MarketingNewAuthors.com at 734-975-0028 or email at: info@marketingnewauthors.com
Robbie Dean Press has forged on letting its motto guide its service since 1991: "Determined To Make a Difference"
MarketingNewAuthors.com lives its motto: MANA—More Than Just A Self-Publishing Company
Please send a manuscript to RDP or MANA to the same e-mail address of info@marketingnewauthors.com. Just indicate in the subject area which company you want the manuscript to be reviewed. Thank You!