a call for articles for the INTERNATIONAL JOURNAL FOR TEACHERS OF ENGLISH WRITING SKILLS (IJTEWS). This journal is for teachers K through college working to develop and improve students' English writing skills.
IJTEWS wants articles to be submitted beginning October 1, 2022. To be certain about how the article should be written, samples are available from MANA's blog.
IJTEWS will make its debut January 2023.
There will be four (4) issues, all digital.
Three issues will be articles submitted by teachers that will share what lessons worked.
Every article must have an abstract and a detailed article that educators can use in their classrooms.
The fourth issue will contain short stories, poems, and plays. All works will be refereed.

So, IJTEWS is making the call NOW!
Submit your article to: info@marketingnewauthors.com.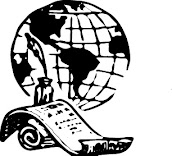 Purchase the IJTEWS Journal:
$19.95 for individuals and
$49.95 for schools, libraries, and other educational institutions.

10% of all monies paid for the self-publishing and journal subscriptions, MANA will donate to Paralyzed Veterans of America.
$5 deducted from the subscription cost for every article submitted before Dec 31st.
Click the Buy Now button below for the Oct Institutional Copy of IJTEWS at $39.96
---
NORMAL PRICING – AFTER October 2022:
Click the Button below to purchase the IJTEWS Journal for yourself: ($19.95)
Or
Click the Button Below to Purchase IJTEW Journal for a School, Library or Other Institution: ($49.95)