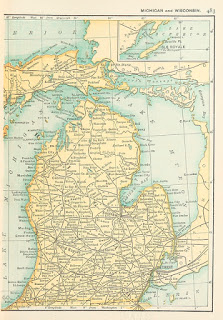 CALL FOR MICHIGAN POETS & SHORT STORY WRITERS
Submit Poetry & Short Stories For Showcasing Exclusively
MICHIGAN WRITERS In THE BEST OF MICHIGAN'S SHORT STORY WRITERS AND POETS
HAVE THE OPPORTUNITY TO BE PUBLISHED For As Little As $50 & MANA donates $10 for every work of yours published To Your Charity of Choice
Why is MarketingNewAuthors.com (MANA) doing this?
MANA wants to highlight the creative and talented writers of
the state of Michigan. MANA knows that many writers do not
have sufficient material or funds to submit to a book publisher.
However, they have written a poem or short story or several
that merit the view of more than a few family members or just the read of the writer. Since MANA is a Michigan publishing company, it wants to provide an affordable gateway for these authors to have their work published in a book. MANA has published several books on various subjects during its seventeen (17) years of existence. This will be its first time providing this kind of opportunity to writers to have their work published in a book at a minimal cost. And so, MANA feels there is no better way to initiate this opportunity than with writers in its own home state.
Rules for Submissions:
1) No more than five (5) submissions of poetry or short
stories by a Michigan resident in any of the MI
counties;
2) All submissions must be a Word file;
3) Each short story should be no more than 500 words;
4) Each poem should be no more than 250 words;
5) Each work will be judged by The MANA Review
Board;
6) Send your submission/s to:
Subject Heading: Best of MI Short Story Writers &
Poets
E-Mail Address: info@marketingnewauthors.com
DEADLINE for all submissions: February 20, 2019, 11:59 PM
No later than April 20, 2019, MANA will inform every
individual the recommendation of the MANA Review Board.
What happens if the MANA Review Board recommends your
submission/s for publication?
1) Then, no later than April 30, 2019, for every work
recommended for publication and you want published,
a payment of $50 should be received by check via mail
or online checking or credit card via MANA's secure
site.
2) MANA will send you a copy of the publication to you
at no cost.
3) All other copies will be made available at a reasonable
cost on the MANA website.
4) In addition to the $10 donation to your favorite
charity, MANA will donate another 10% for every
work purchased to MANA's designated charity for
2019, The Ronald McDonald House in Ann Arbor, MI.
It is located next to the Univ. of MI CS Mott Children's
Hospital.
Why The Ronald McDonald House in Ann Arbor?
When the owner of MANA was a college student, along
with her sorority sisters, she volunteered there. She
recognized the value of the house. Now, as owner of
MANA and a mother of two healthy grown children
and grandmother to four healthy grands, she wants to
support those parents who truly need the benefits that
The Ronald McDonald House provides.
Do not miss this opportunity to have your work considered to
become published by MANA, a Michigan publisher that has
served writers and customers in the US and abroad ever since
November 2002.
Use the PayPal Button below to submit your payment of $50 per Entry