Have you written a book and you're having trouble selling it?

Is your book getting the exposure you believe it deserves?

Do you need help with book publicity?
If you answered "yes" to these questions, then why not promote your book on MANA's Cover Page service.
MANA serves authors and small publishers with marketing and promoting their book in various ways. In honor of MANA's 15th anniversary, MANA is providing the "MANA Cover Page". By adding your book cover to an alphabetical list of book covers, visitors who visit MANA's website can click on your cover and link to your current webpage. This is an additional way of getting more publicity for YOUR book.
Now, this page is only for independent publishers and authors who are not a MANA client. The covers you see on the page are just a sample as to how your book cover and text will look and how the link will take a customer to YOUR website or webpage on whatever site YOUR book is featured. MANA will NOT garner any royalty from sales. The "MANA Cover Page" is for you non-MANA clients who want a budget-wise way of advertising your publications.
Here is how the page will look: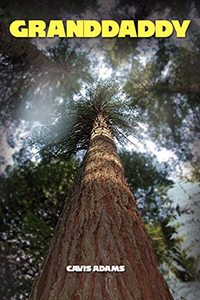 Granddaddy
The narrative gives the journey of a grandson as he develops as a young man. Yet, there is so much more.
---
The Importance of Cabo Verde in a Global Context
This book was written especially for people who want to learn more about the important role of Cabo Verde in world history.
---
If You would like to take advantage of this opportunity Click Here.
---