NEED MORE EXPOSURE?
BECOME A MEMBER OF "MANA'S BUSINESSWOMEN'S PAGES—SHOP HERE!"
"MANA'S BUSINESSWOMEN'S PAGES—SHOP HERE!" WILL PROVIDE YOU WITH THE FOLLOWING:
Your company's own web page on the MANA website. It will showcase your products and/or provide a link to your site where sales take place. NO ROYALTY to MANA. You earn 100%!
If your company has no website, MANA will set up e-commerce services on your web page on the MANA site. Again, NO ROYALTY to MANA. You earn100%! Within a week of sales,MANA sends you the check!

Your company gets

any set of 

THREE MONTHS of promoting your business products! The promotions will be via MANA's Twitter Page, Tweets, Facebook Page, MANA Blog, and THE MANA HARVESTER, a MANA digital newsletter.
No Long-Term Commitments!
The bottom line for all of this?
$99.95!
When will these services begin? "MANA BUSINESSWOMEN'S PAGES–SHOP HERE!" will have your products/services put on the MANA site before Thanksgiving Day. So, you have no time to waste.
---
Few companies will ever make such an offer at this price. This is just a committed effort from one businesswoman to another!
What do You need to do?
Electronically to info@marketingnewauthors.com, you send the following:
Three photos of your products (see samples below); or
One photo of your service's logo or cover (see sample below);
A brief description of your company's products and/or services
Phone number and, if you have one, your website's URL.
Pay by e-mail on the secured MANA site via credit card or electronic check or Pay by the USPS with a check or money order to:
MarketingNewAuthors.com (Businesswomen's Page)
2910 E. Eisenhower Parkway
Ann Arbor, MI 48108
SAMPLE PHOTOS FOR PRODUCTS:
---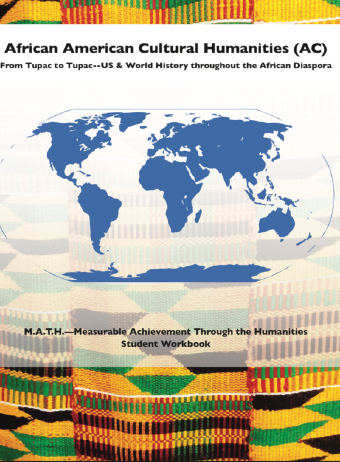 MEASURABLE ACHIEVEMENT THROUGH HUMANITIES (M.A.T.H.)
Workshops for Teachers and Children On the Historical Impact of African-American Culture Presented by Ms. Vicki Shields Recently invited by the Georgia Council for the Social Studies, Ms. Shields has made her presentation on this key subject, providing impactful content.
Her workshops are for the professional development of teachers. And others are for the enhancement of all children's appreciation for the many contributions by African Americans in the US and abroad. These workshops will provide time for questions and answers and group discussions as well as workbooks for teachers and/or children. Ms. Shields has set up a series of workbooks that accompany all presentations. Ms. Shields's schedule is filling up already, so be sure your school and/or organization is added, too!
"MANA'S BUSINESSWOMEN'S PAGES—SHOP HERE!"
Click the Button Below to Add Your $99.95 to the MANA Cart.