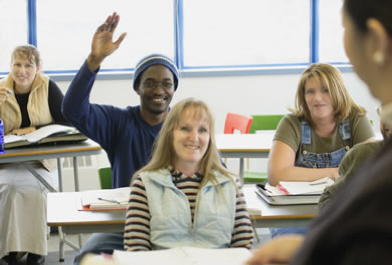 If you know of a student who wants experience working for a proven company, MANA wants that individual. The owner of MANA is a college professor who has worked with college students over thirty years. Many demonstrate drive, determination, and creativity. What they need is a real opportunity to apply what they have learned in their marketing and/or business classes. The MANA STUDENT MARKETING INTERNSHIP PROGRAM offers this opportunity.
This program will offer the following:
a college semester to a year experience for the student to apply his/her skills in acquiring paying clients to MANA. Results: the intern will earn 20% of whatever a customer (a customer is any person who purchases a book) or client (a client is any person who purchases any publishing or marketing plan or any of the other services offered by MANA) pays to MANA;
just like in the real business world, no clients, no money, this will be the same at MANA, but, also, there are bonuses for those who do garner clients. So, for every three (3) clients brought to the company, the student intern will earn a 10% bonus;


MANA will donate to the college the student attends a 10% donation for every client its student/s (yes, more than one student from a college can apply) garners;
guidance from one of the professionals at MANA; 
and


if the student chooses, s/he can enter the MANA STUDENT FRANCHISEE PROGRAM, for a minimal fee of $50 a year (only a year-to-year contract will be expected to be signed until the student graduates).
Now, if one wants to join the MANA STUDENT FRANCHISEE PROGRAM, s/he has to pay a franchisee fee of $50. A Student Franchisee of MANA must commit himself/herself to the company for at least one year. This program will offer the following:
1)  30% royalty for every paying customer or client garnered;
2)  for every five (5) clients garnered and five (5) paying customers, the franchisee will receive a $300 bonus;
3)  workshops for student franchisees to help them with their managing a business.
What does one have to do to apply to become an intern or franchisee? The following items are needed:
1)  transcript providing proof that one is a student of an accredited college;
2)  a letter of recommendation from one of student's college instructor;
3)  a letter of recommendation of from a person other than the college instructor who can attest to the character of the applicant;
4) an essay written by the applicant explaining why s/he wants to become
a MANA Student Intern or MANA Student Franchisee. Please place one's phone number and e-mail address on this letter.
Note: All items should be typed.
All four items should be mailed to:
Fairy C. Hayes-Scott, Ph.D.
MarketingNewAuthors.com
2910 E. Eisenhower Parkway
Ann Arbor, MI 48108
If there are any questions regarding either program, contact Dr. Hayes-Scott at: info@marketingnewauthors.com
— Ms. Holly Taylor:

Throughout my internship with Dr. Fairy Hayes-Scott and Marketing New Authors, I have learned about key aspects of the publishing industry and, in particular, the challenges of running a business as a female entrepreneur.

I applied for the internship with MANA in the fall of 2013, hoping to learn basic facets of the publishing industry, such as marketing, cover designs, printing, customer service, and the levels of publication that a manuscript goes through before it becomes a book. My internship began in January of 2014.  During that time, I was a student at the University of Michigan.  Despite being a full-time student writing an honors thesis, as well as working two part-time jobs, I found the obligations of my internship extremely manageable.  Dr. Fairy understood the demands of university life, and she was willing to work around any and all hiccups in my daily schedule.  She remained open with me about her expectations and her wish to fulfill my goals for the internship.

Through our monthly conference calls and weekly emails, Dr. Fairy has taught me about the basics of publishing, including pros, cons, dos, and don'ts.  By listening to her personal anecdotes and stories, I have come to a more thorough understanding of the challenges and perks of running a small-scale publishing house.  Having just completed my undergraduate studies, I am considering a career in the publishing industry.  Though I am unsure of my future plans — publishing house or graduate studies — my time with MANA and Dr. Fairy has been invaluable.  Her mentorship has allowed me to consider a future in publishing and provided me with knowledge of how the industry works.